15 Discounts Seniors Get Only If They Know
There are many special discounts that are available to seniors. Retirees are offered discounts at most retailers, restaurants, parks and on public transport. But you won't get these discounts unless YOU ASK for them. Simply ask the question, "Do you offer a senior discount?" and see how much you can save.
And did you know there are special senior discounts that are available just online? Many seniors were shocked to find out that they could save as much as $6,000 by using these online discounts and little-known government programs. Here is a list of discounts and offers seniors can take advantage of in 2018.
1. Save on Groceries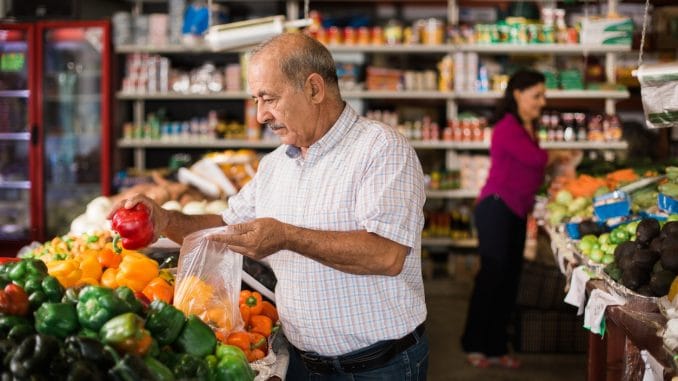 Once you've used your senior discount at all of your favorite restaurants, you'll need to buy some groceries. Lots of stores give a senior discount – you just need to ask.
Keep in mind that discounts and deals may vary and can change without notice.
Farm Fresh – 5% discount Tuesdays and Thursdays (55+)

Hy-Vee – depending on location will usually offer 5% discount on Tuesdays and Wednesdays (some stores set age to 65+)

Fred Meyer – 10% senior discount on the first Tuesday of every month

New Seasons Market – 10% discount every Wednesday

Compare Food Supermarket – 10% discount in participating locations, get in touch with your local store to find out more

Piggly Wiggly – varying discounts at participating locations

Fry's Food – 10% discount on the first Wednesday of every month to all seniors with VIP card.
2. FREE Membership to Senior Discounts Club

Senior Discounts Club membership gives you access to huge discounts, deals, coupons and more. Sign up below to get the latest deals on healthcare, home appliances, electronics, groceries, restaurant discounts and much more. Unlike AARP, membership to Senior Discounts Club is completely free (no strings attached). When you sign-up you will get a free daily e-mail newsletter sent to your inbox with the latest discounts and deals.
To join for free, simply enter your e-mail below and click "SUBSCRIBE":