Top 5 Life Insurance Options for Seniors and Retirees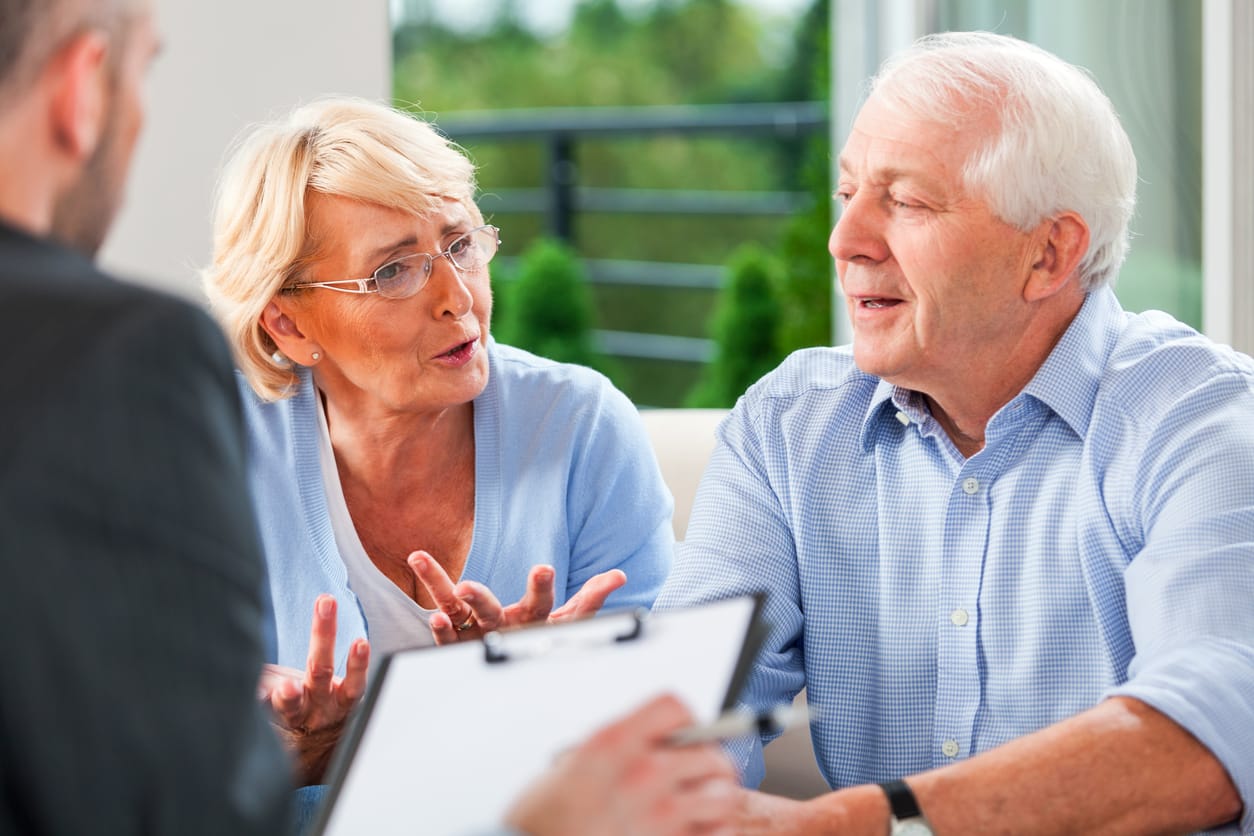 The longer you wait to buy life insurance, the more it's going to cost you. Even if you are in great shape, a life insurance policy bought at the age of 60 will be much more expensive than if you'd bought it at half that age. Despite this truth, it's still important for many seniors to take out life insurance plans.
The Best Life Insurance Options at a Glance
Whenever you shop for insurance it's important to compare quotes from different companies. The following quotes are estimates from companies that offer an online quoting service. The variables are for a 55-year old woman who is in good health with a low BMI. All policies are worth $500,000 and last a term of ten years.
Haven Life: $61.83 per month
This plan offers an easy online application process, which makes taking out this life insurance policy incredibly simple. You can apply for life insurance with Haven Life up until the day before your 65th birthday.
State Farm: $93.55 per month
This company has great reviews for customers service and offers term and permanent plans. State Farm offers life insurance policies which are renewable up until the age of 95.
AIG Life: $41 per month
AIG Life offers the cheapest available plan, though they are more mediocre when it comes customer service.
North American Company for Life and Health Insurance: $67.32
This company offers term policies which you can convert to permanent life insurance through the age of 74.
Mutual of Omaha: Monthly price N/A – we still decided to add Mutual of Omaha as you can get up to $100,000 or coverage without a medical exam. You can apply with this company until the age of 74.
Do You Need Life Insurance?
Not all seniors need to take out life insurance plans, but there are many reasons why you might want to. If you had your kids in your late 30s or early 40s, it's advisable to take out a health insurance plan that lasts into your 80s. Another reason might be if you provide for someone using your income, this could be a disabled spouse or a child, for example.
Additionally, you might want life insurance just for some peace of mind. A small premium will ensure that your final expenses are paid, as well as making sure your loved ones are looked after upon your passing.
The Different Types of Life Insurance
There are few different types of life insurance you can buy. Here are some options that you can check out.
Term Life Insurance
Term insurance provides coverage at a lower rate, usually below $100 per month if you're healthy, but it will only last 10 or 20 years. However, term insurance is split up into further categories:
Guaranteed Level Term: Usually lasting 5 – 20 years, this plan has a level benefit amount and level premium amount throughout the term.
Annual Renewable Term: This type of plan lasts just one year, but can be renewed for a certain amount of time. Premiums generally start out very low, though they will rise every time you renew.
Decreasing Term: With this plan, the death benefit decreases every year, but the amount you pay to start with will be lower. If you are insuring against debt this can be a good plan to use.
Permanent Life Insurance
Whole Life Insurance: This plan has both a death benefit and a cash value, though part of it is an investment which the insurance company will pay dividends.
Universal Life: This is very similar to a Whole Life Insurance policy, but usually has a more aggressive investment strategy.
Variable Life: This plan has more options for investments, and the cash value will increase or decrease depending on those investments.
Survivorship Life: This is cheaper than buying two separate life insurance policies, and is best used for married couples who are both providing for a disabled child. It insures both lives together and the payout comes once both parties have passed away.
Should You Choose a No Medical Exam Policy?
Most medical exams are easy and not very physical. You'll be examined by a nurse either in an office or at your home. The nurse will weigh you, give you a questionnaire, and maybe take blood and urine samples. They are generally looking for telltale signs of future illness.
If you're not in great health, it might be a good option to take out a life insurance plan that doesn't require a medical exam. But, if you're healthy, the exam can work in your favor and lower your premium.