10 Tips to Help Seniors Deal with Debt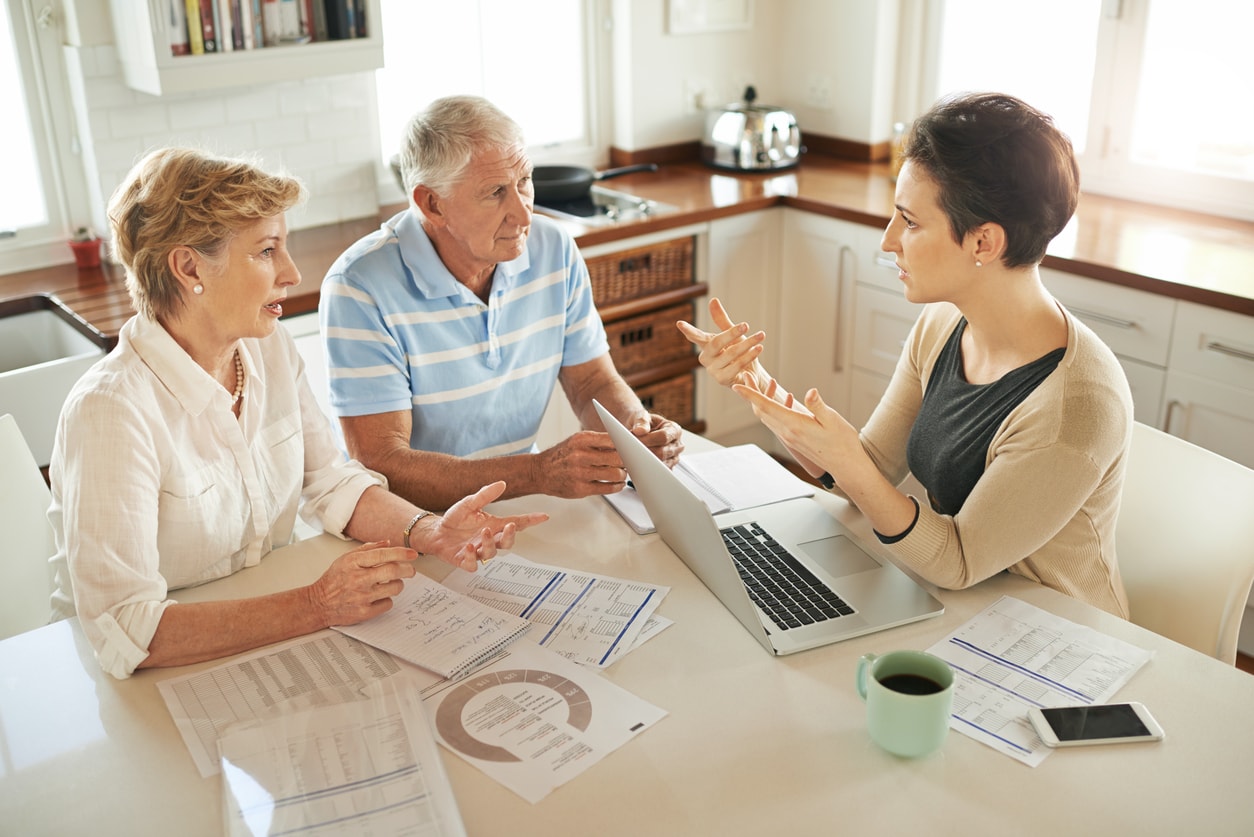 Not all seniors have managed to save up a large retirement fund by the time they leave the working world. In fact, some start their retirement overwhelmed by debt instead. Social Security has hardly risen compared to the cost-of-living, leaving many seniors who live on a fixed income feeling unstable. Whether it's a mortgage or credit cards, debts don't disappear once we reach our golden years. So, if you're a senior in this position or the child of one, here are 10 tips that you can use to help.
Tips for Seniors:
1. Get a Part-Time Job
The best way to become more financially secure is to increase your cash flow. So, the best thing to do here is to get a part-time job. If you're healthy enough, you've got a lot of options to bring in a little extra cash. From starting a small business to monetizing your hobbies or working in a shop, there are many avenues that you can take. And even if you're not as healthy as you once were, you can still take on less demanding tasks like house sitting or renting out your spare room. Want some more ideas? Read our article 10 Ways to Make Extra Money During Your Retirement.
2. Protect Your Finances
With all of our finances now online, is anyone really safe from hackers? In light of the recent Equifax Credit Breach, it's important to protect your finances against fraud or abuse. So, if you are already trusting someone to shop for your groceries and pay your bills, it'd be a good idea to let this third-party monitor your bank account and credit activity, too.
By doing this, you can stop any suspicious activity before you become a victim of identity or credit card fraud. From an official stance point, you can give Power of Attorney to a person you trust to look after all of your finances if you are unable to do it yourself. This can be revoked at any time but it may benefit you greatly to have an extra pair of eyes protecting your finances.
3. Limit Your Credit Cards
Now that you've retired, your outgoings should have shrunk. So, that means you'll need fewer credit card accounts. You can use one or two for purchases and make use of rewards like cash-back, but if you've got a lot of cards they can be hard to keep track of. Having too many credit cards is a recipe for racking up debt, so it's better to have fewer accounts so you'll be able to manage your money more easily. It's also a good idea to use credit cards with lower interest rates and better perks.
It might work for you to use a credit card that offers a time-limited 0% APR rate on balance transfers. Then, you could put all of your existing credit card debt into one pile that you can manage. To find a credit card that fits your lifestyle, check out The Top 9 Credit Cards for Seniors and Retirees.