30 Senior Discounts to Help Save Money This Holiday Season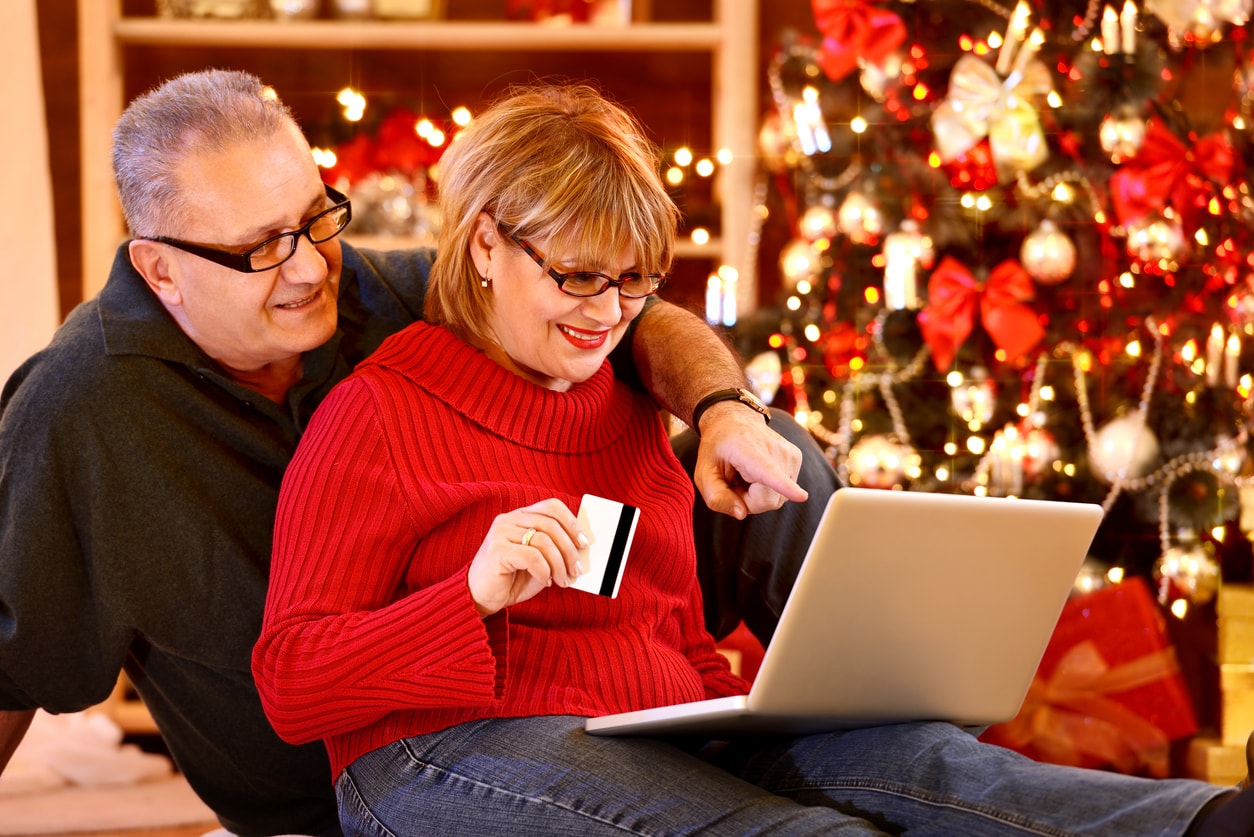 December is an expensive month. And, according to The National Retail Federation, consumers will spend an average of $967 during the coming holiday season. This amount of money can put a strain on seniors with a fixed income. But, if you know where to get the best savings Christmas might just be the best time to be a senior. So, we've compiled a list of 30 discounts that will save you money whenever possible – just don't forget your I.D card!
Travel and Vacation Discounts for Seniors
If you're traveling to see family this Christmas, you can save a lot of your hard-earned cash.  In fact, you can get a senior discount on flights, trains, buses, and car rental at the following travel companies.
Alamo Car Rental: If you'd like to rent a car this holiday season, you can join the Senior Circle to receive a discount. Discounts apply to the base rate at participating car rental locations and vary by rental date, location, and type of vehicle.
American Airlines: Going away for Christmas? American Airlines sell cheaper senior fares in domestic markets. The best way to get a senior fare is by calling them directly on 800-433-7300.
Amtrak: Taking the train instead of the airplane? Luckily for you, Amtrak offers a senior discount of 15% less than the lowest fare if you are 62 or over.
Greyhound: If you'll be taking a bus trip this holiday season, Greyhound offers a 5% discount to seniors who are 62 and older. Don't forget your neck pillow!
Priceline: Seniors can get discounted travel packages to select destinations with Priceline. To see the deals, go to their Senior Getaways page.
Southwest Airlines: Seniors flying with Southwest can get cheaper fares and fully refundable tickets. This deal applies to those 65 and older.
Hotel Discounts for Seniors
Whether you are taking a vacation this winter or traveling to see your family, you can make use of senior discounts at the 4 following hotels.
Cambria Hotels & Suites: If you're thinking of taking a weekend-away, AARP members can enjoy a 10% discount at Cambria Hotels & Suites. Just make sure you book in advance.
La Quinta Inns & Suites: AARP members can enjoy a 10% discount on room rates. Not an AARP member? Don't worry as you can still get a senior discount at La Quinta Inns & Suites if you are over 65.
Travelodge: If you need somewhere to stay while you're on the road, seniors can get a discount at Travelodge. This deal applies to those 60 and older. Call 1-800-525-4055 to find out the local senior rate, and bring your I.D when you check-in.
Wyndham Hotels & Resorts: If you're aged 60+ or an AARP member, you can get 10% discount off a stay at participating Wyndham hotels.
Entertainment Discounts for Seniors
Make the most of the holiday period by having some fun with your family. Use your senior status to your advantage at the movies, golf course, and more.
AMC Movie Theatres: The holidays are a perfect time to watch a Christmas movie with the grandkids, so why not take advantage of the senior discount at AMC? Over 60s can get 30% off the ticket price.
Regal Cinemas: If you're an AARP members you can save 25% on Regal Cinema tickets that you purchase online. Regal also offers discounted tickets to everyone 60 or over.
Take a trip to Santa Fe: At Santa Fe Botanical Gardens, the Courtyard Marriott, and Drury Plaza hotels seniors can get special discounts.
TeeOff.com: Love golf? If you're an AARP member you can save 15% on tee fees when you book a round of golf through TeeOff.com. You can book for more than 3,000 golf courses across the U.S and abroad.