10 Best Bargain Travel Destinations for 2018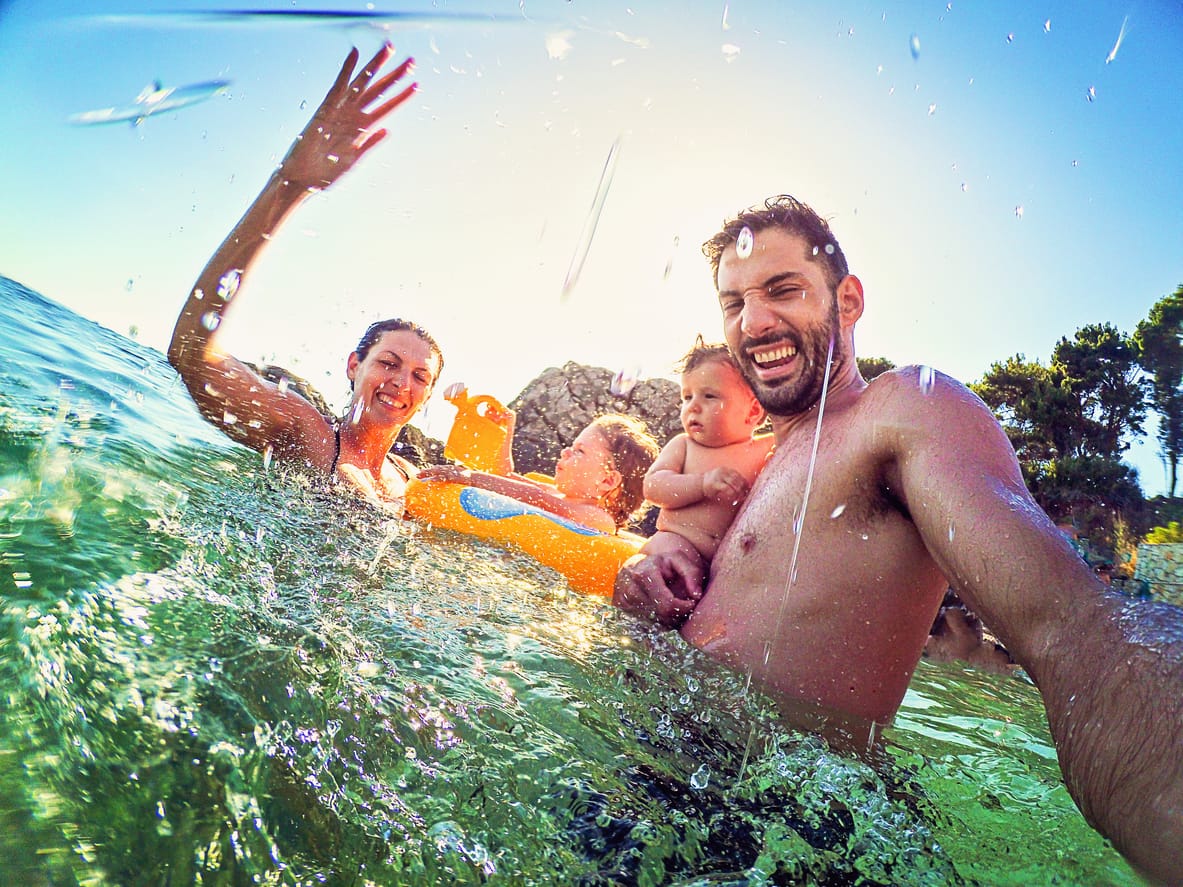 Is your New Year's Resolution to travel more? If so, we've got you covered with this list of the 10 cheapest places to travel to this year. Travel website Hipmunk has put together a list of the average airfares to different cities. So, we decided to pair those prices with the cheapest Airbnb averages from Airdna to figure out the best places you can visit on a budget. Pack your bags, we're going on vacation!
January and February are the least expensive months to travel, so you better get your suitcase packed!
10 Cheap Cities You Need to Visit in 2018
1. Atlanta, Georgia
Average Airfare: $290.62
Airbnb: $134
Atlanta made this list as it's a major hub for connecting flights, but that doesn't mean you should never leave the airport. This city is a great vacation destination in its own right.
So, what can you do in Atlanta? For $8, you and your family can ride 72 stories in a glass elevator up to the Sun Dial Restaurant, to glimpse Atlanta from a bird's eye view. There's no need to stay up there for a fancy (read: expensive) meal, either.
After you've got your fill of high up places, transport yourself back to the 1950s and watch an $8 movie at the Starlight Drive-In Theater. You can also celebrate the Civil Right Movement by visiting the birthplace of Martin Luther King Jr. or have a picnic in Centennial Olympic Park instead.
2. Oakland, California
Average Airfare: $251
Airbnb: $123
There's a ton of culture to see in this Bay Area City.
If you're planning a weekend trip, visit the Oakland Museum of California on Friday night to get half-price admission ($7.50). For dinner? Visit one or two of the amazing food trucks that Oakland has to offer. You can also visit the movies at the historic Grand Lake Theater for just $11 per ticket, and sample a free Wurlitzer organ show.
Why not visit San Francisco? A round trip costs less than $10 when you use the Bay Area Regional Transit line to go to the Mission District. You can spend the day checking out the culture and visiting murals. For lunch, treat your taste buds to some authentic Mexican food.
3. Dallas, Texas
Average Airfare: $315.24
Airbnb: $125
Texas is the second-largest state in the U.S, but it's by no means the most expensive. In Dallas, you can visit the Dealey Plaza and the infamous grassy knoll, near to where President John F. Kennedy was assassinated. It costs $16 to visit the museum, but that price is well worth the visit as the museum has just released loads of new documents related to the event.
If you've got children, take them to the Children's Aquarium at Fair Park for $8 adult tickets and $6 for kids. For couples, visit the Dallas Museum of Art for $10, then treat yourselves to a cheap and tasty hot dog at Angry Dog.
4. Orlando, Florida
Average Airfare: $282.98
Airbnb: $161
Orlando is a pretty cheap place to visit, as long as you stay away from the theme parks! Though you can still visit Downtown Disney for around $75 – it costs to park your car, but if you spend $20 at any of the shops parking is for free. The same can be said for Universal Studio's CityWalk, but you can spend hours there without spending a dollar.
There are also many things to do in Orlando's real downtown, and if you're a craft beer snob visit Orange Blossom Brewing Co.
5. Chicago, Illinois
Average Airfare: $292.99
Airbnb: $139
Chicago is a huge city, and definitely worth a visit if you haven't been before. Check out the 606 – it's an urban oasis that used to be a railroad track that has been transformed into an artistic trail, though we'd only recommend visiting it during the spring and summer months.
Other free attractions include the lions at the Lincoln Park Zoo, the Navy Pier, and Millennium Park. Usually, the Chicago Cultural Center holds free events, and you can visit the National Museum of Mexican Art without spending a dime, too.