5 Organizations That Offer Free or Discounted Vacations for Veterans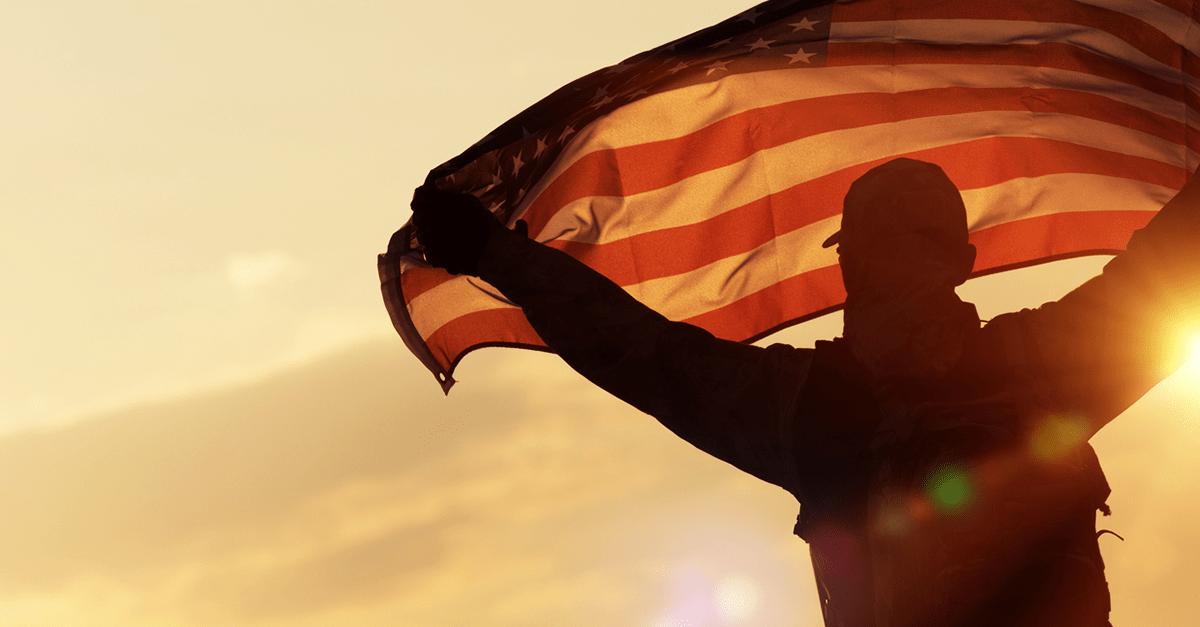 In order to serve our country, soldiers spend years living and in working in far-flung places, thousands of miles from their homes. They must wake up early, perform difficult drills in the intense climate and avoid explosives and fire from the enemy. After their service finishes, some come home injured or suffering from post-traumatic stress disorder.
If you've served in the armed forces, you and your family deserve to take a fun and relaxing vacation. Luckily, there are a handful of organization and companies that offer free or discounted vacations to veterans and service members.
5 Organizations that Offer Free or Discounted Vacations
1. Veterans Holidays
Veterans Holidays is part the of the company Wyndham Worldwide, and they offer resort stays to veterans for $349 per week. That works out to be just $50 a night, for a roomy condo that has a kitchen, living room, a pool, and other amenities.
Veterans can choose from more than 200,000 resorts in over 100 countries. All U.S military veterans are eligible for a free membership to Veterans Holidays, too. This makes trips to Europe, Africa, Asia, Australia, and the Caribbean much more affordable.
2. Vacations for Warriors
This Colorado non-profit started in 2014. It has been providing free vacations to soldiers who were injured in combat ever since.
According to the Wounded Warrior Project, almost 50,000 servicemen and women have been physically injured in recent conflicts.
Vacations for Warriors recently sent U.S Army Sgt. Rob Easley and his wife Megan to Hawaii. Easley, who lost both of his legs and some of his fingers in Afghanistan, told Vacations for Warrior that he enjoyed the "healing powers of island life".
The non-profit operates using cash donations, transferable airline miles, hotel points as well as donated timeshare opportunities. Vacations for Warriors recently received one million airline miles from American Airlines, so that they can send veterans and their families on vacations.
3. Disney Resorts and Theme Parks
Disney also offers cut-price vacations for veterans and military service members.
This year, military personnel can take advantage of a Disney 4-Day Military Promotional Ticket for $226 plus tax or a 5-Day Military Promotional Ticket for $264 plus tax. Both tickets include the "park hopper" option meaning you can visit the following Orlando parks: Magic Kingdom, Epcot, Hollywood Studios and Animal Kingdom.
This is a saving of around $120 for each ticket, as they are normally priced at more than $300. All active military service members, veterans, and their spouses are eligible for this discount. Military members can buy up to 6 cut-price tickets to share with family and friends.
Disney offers discounts on rooms at select Disney Resort hotels, too. Rooms and dates are limited so it helps to be flexible with your vacation dates, so you can score the best deal.
Shades of Green is a special military-only resort ran by Disney, which offers rooms for $115 per night for a standard room and $445 per night for a 2-bedroom suite that can sleep up to 10 people. This resort offers savings of up to 40% throughout the year.
By staying at Shades of Green, you can also get discount tickets to Walt Disney World, Universal Orlando, SeaWorld, LEGOLAND, Busch Gardens and more central Florida attractions.
4. Travel Companies
Lots of airlines and cruise companies offer cheaper military rates – but they don't advertise them online. So, it's best to call directly to find out what kind of discounts are available.
Many give discounts to members of Veterans Advantage, which offers deals, insurance, and financial services for a small monthly fee ($3 – $5) to veterans.
Some travel companies that offer a military discount include:
United Airlines offer a 5% discount to military veterans, active duty service members and their families in the U.S and Canada.
JetBlue also has a 5% discount for veterans and a special military fare for active-duty personnel not traveling on orders. The airline also waives baggage fees for active-duty personnel and dependents.
Amtrak gives a 15% discount to veterans and their family members when traveling by train.
Carnival and Royal Caribbean cruises have special military prices, but you'll need to phone and ask about travel dates to find the best deal.
5. 'Space A' Flights
If you are flexible with your travel dates, you can participate in "Space A" or space available flights. If you are eligible, you can sign up at various military terminals. Then, when a seat on a Department of Defense flight becomes available you will be notified. Flight schedules are usually decided 72-hours in advance, so you need to be prepared to leave at very short notice.
Space A travelers typically pay a small fee levied by the military terminal, but apart from that, the flights are free.
Navy veteran, Kristin Mickelson and her husband who is also in the Navy, saved $8,000 on two round-trip flights from Norfolk, Virginia, to Seattle with their family of four.
What you need to know: this is similar to traveling standby on a commercial airline – there can be long waiting times, and you might even fly on a cargo plane, which means you'll be without the comforts of a commercial flight.
This article is provided by CheapGenius. CheapGenius is an ImproveBudget content partner offering advice and tips on how to save and make extra money. Read the original article on CheapGenius. Copyright 2018.