10 Best Store Credit Cards for Christmas Shopping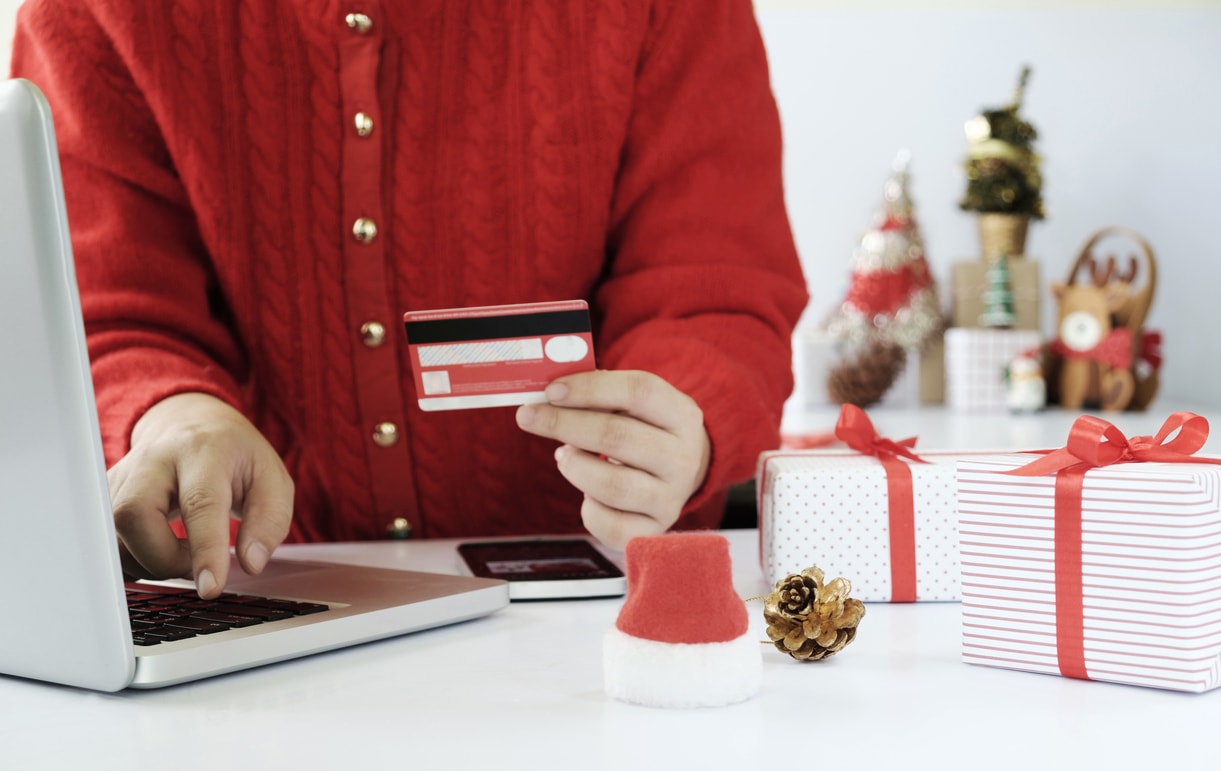 Most large retailers offer a store credit card and many come with perks that you can take full advantage of during the holiday season. From store discounts and free shipping to cash rewards, here are the best store credit cards to use when you are shopping for Christmas gifts.
REDcard from Target
Target's store credit card is called the REDcard and is popular with customers who frequently shop there. This card can be used on the Target website and in any physical store.
The best benefits of this credit card include:
Free shipping on most orders from Target.com
An additional 30 days for returns
5% discount on most Target purchases, not including prescriptions, eye exams, or at some restaurants in Target stores.
However, the REDcard does have a particularly high-interest rate of 23.90% which is usually reserved for people with bad credit. But, the 5% discount on purchases will work in your favor to counteract the high APR.
Walmart Credit Card
Walmart's credit card is a Mastercard that comes with a lot more perks than Target's REDcard. These perks include:
$35 credit on a purchase of at least $75 the day you are approved
6% back on Thanksgiving and Black Friday online shopping
3% cash back on Walmart.com purchases
2% cash back on Walmart and Murphy USA Gas
1% cashback on purchases at Walmart and anywhere else
Any cash back you earn is issued as a credit in your account, rather than cash that you can spend anywhere you want.
The APR rate depends on your creditworthiness, and will either be 17.90%, 20.90% or 23.90%. But, according to their fine print, only a limited number of applicants will receive the two lower rates. If you miss a payment, late fees will cost you up to $38.
My Best Buy Credit Card
Electronics retailer Best Buy offer multiple different credit cards, though you won't know which one you get until you apply. The choices are assigned to each customer depending on credit-worthiness, so don't assume you'll get the one you want. The options are:
My Best Buy Credit Card Preferred
My Best Buy Credit Card
Best Buy Visa Platinum
Best Buy Visa Gold
The rewards for Best Buy's credit cards are your choice of a lifetime of 5% cash back or no-interest on purchases for 6-18 months depending on how much you spend. But you can't have both. However, both Best Buy Visa cards entitle you to 10% off your first purchase, 3% back on gas and groceries through 12/31, 2% on dining and 1% on everything else.
Each card has an APR rate of 26.24% and late fees of up to $37. Additionally, the Best Buy Visa Gold has an annual fee of $59, but the other three credit cards are free.
Bed Bath & Beyond Mastercard
Bed Bath & Beyond keep their credit card simple with just one card and one set of perks to offer. There are two main benefits:
0% APR for 6 or 12 months depending on how much you spend
A coupon for $25 off a $100 purchase
There is also a reward point bonus scheme which is 5 points per dollar for purchases at Bed Bath & Beyond, buybuy BABY, Cost Plus World Market, Harmon Face Values and Christmas Tree Shops, 2 points for gas and groceries and 1 point for everything else. 1000 points equal a $10 gift card.
APR rates for this credit card with be 14.99%, 18.99%, or 24.99% depending on your credit score, with late payments costing up to $37.
GapCard
Clothing retailer Gap offers two credit cards to customers: GapCard and Gap Visa. Perks include:
20% off your first purchase and free shipping
10% off purchases on Tuesdays
5 reward points for every $1 spent at Gap stores and online
1 reward point for every $1 spent everywhere else
If you earn more than 5,000 points per year your account will be upgraded to Silver status, which means you'll have access to even more perks. Including a 20% bonus on your rewards points every quarter, free shipping, free alternations on Banana Republic purchases, and the ability to choose your own 10% sale day – meaning you aren't limited to Tuesday.
Both cards have an APR rate of 25.99% with late fees up to $37.