Don't Let Valentine's Day Break the Bank: 9 Cheap and Fun Date Ideas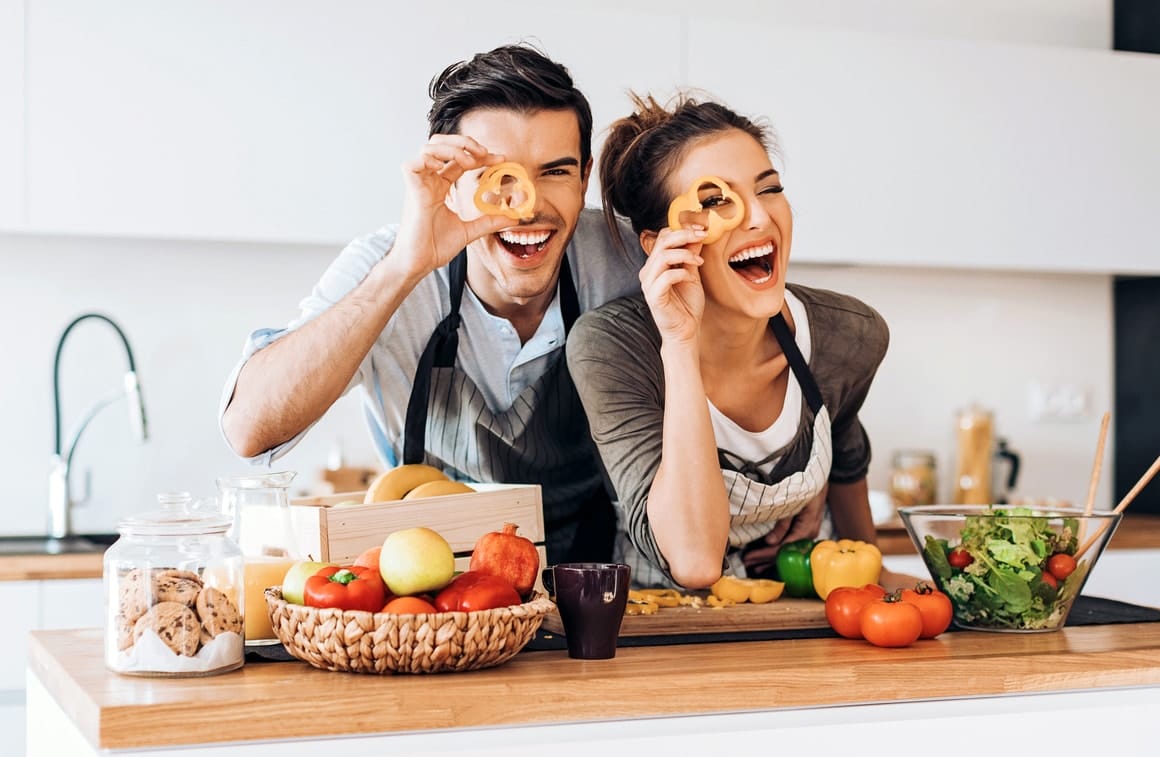 Can't afford to take your other half to Paris for Valentine's Day? Don't worry, that's a total cliché anyway. Instead, here are 9 fun and frugal dates you can enjoy on Valentine's Day. Cost doesn't always mean quality – a memorable and romantic date can cost nothing. So, hold the flowers and the teddy bear, let's get spontaneous instead.
9 Valentine's Dates That Won't Break the Bank
1. Go on a Picnic
Having a picnic at a local park or nature spot is a perfect date. Imagine it, you're next to a lake, cozy blanket on the floor with a picnic box filled with treats. Bring store-bought wine, beer, cheese, chocolate coated strawberries and other delicious food.
You can spend an afternoon chatting, eating, and relaxing alongside the most romantic backdrop. Bring portable speakers if you really want to set the mood. This date only has to cost how much you want to spend on food and drinks.
2. Bake Together
If it's too cold where you live to venture outside for a picnic, consider baking together instead. Food always tastes better if it's baked with love, right? By baking together, it teaches you how to communicate and work together.
Then, at the end, you get to enjoy the fruits of your labor. Even if neither of you is particularly good at baking, you'll still have a lot of fun – and probably end up covered in flour.
3. Find Free Events at Your Local Bar
Trivia and quiz nights at bars are surprisingly fun. They are almost always free of charge or a couple of dollars to enter if there is a money prize. Choose from bingo, quizzes, games tournaments and even the supply of board games most bars have on offer these days.
4. Find a Local Hiking Trail
It doesn't matter where you live, you're sure to find a hiking trail nearby. Check out state and national parks to find a trail that suits your activity level. You can also choose to ride bikes on the trail if you wish.
Pack a few power bars and bottles of water to keep you refreshed, as well as a pocket guide on the local flora and fauna so you can wholly appreciate what you're seeing.
5. Go on a Brewery or Distillery Tour
Lots of local breweries offer free tours and come with samples. You can spend a few hours learning how beer is made and at the end, you can get a discount on more beers. If you don't have the cash, skip that part, but either way, you'll leave the brewery with a new experience under your belt and free beer in your belly.
Distilleries also have tours and tastings for less than $20 per person. This is a perfect date if you and your partner are partial to some hand-crafted gin.
6. Use Groupon for Inspiration
Groupon is teeming with discounts for bars, restaurants and all kinds of experiences. There are often 50% discounts for escape rooms and big deals on eating out. Even if you're on a budget you can enjoy a full day out at a discount.
7. Free Museum Days
At most museums, zoos and other cultural attractions there are days when you can attend for free. Naturally, these days tend to be more crowded than usual, which might impact the romantic vibe but it's a great idea for a day out with spending a penny.
Look up different tourist spots in your area to see when they have free days. It might be on a monthly or quarterly basis. If you work in public services you might even get a discount on regular commission.
8. Go to an Arcade
This might be a teen movie classic, but an evening or afternoon spent at an old-fashioned arcade can be a lot of fun. Play air hockey, whac-a-mole, mini golf and then grab a slice of pizza. You can easily have a great time and only spend around $10-$15 each.
If you're into a more adult version of this date, find a bar near you that has some old-fashioned arcade games and pinball machines.
9. Look at the Stars
Stargazing is known to be romantic – and it's also 100% free. Grab a couple of lawn chairs, head into the countryside and gaze up at the night sky.
You can also check your city's astronomy society or observatory to see if they do regular showings. You can look through telescopes to see the constellations, planets, and stars. Usually, admission is less than $5 each. Plan ahead slightly for this date, as clouds might make it impossible to see anything!
This article is provided by CheapGenius. CheapGenius is an ImproveBudget content partner offering advice and tips on how to save and make extra money. Read the original article on CheapGenius. Copyright 2018.