Seniors: Here Are 7 Tips to Keep You Safe from Scams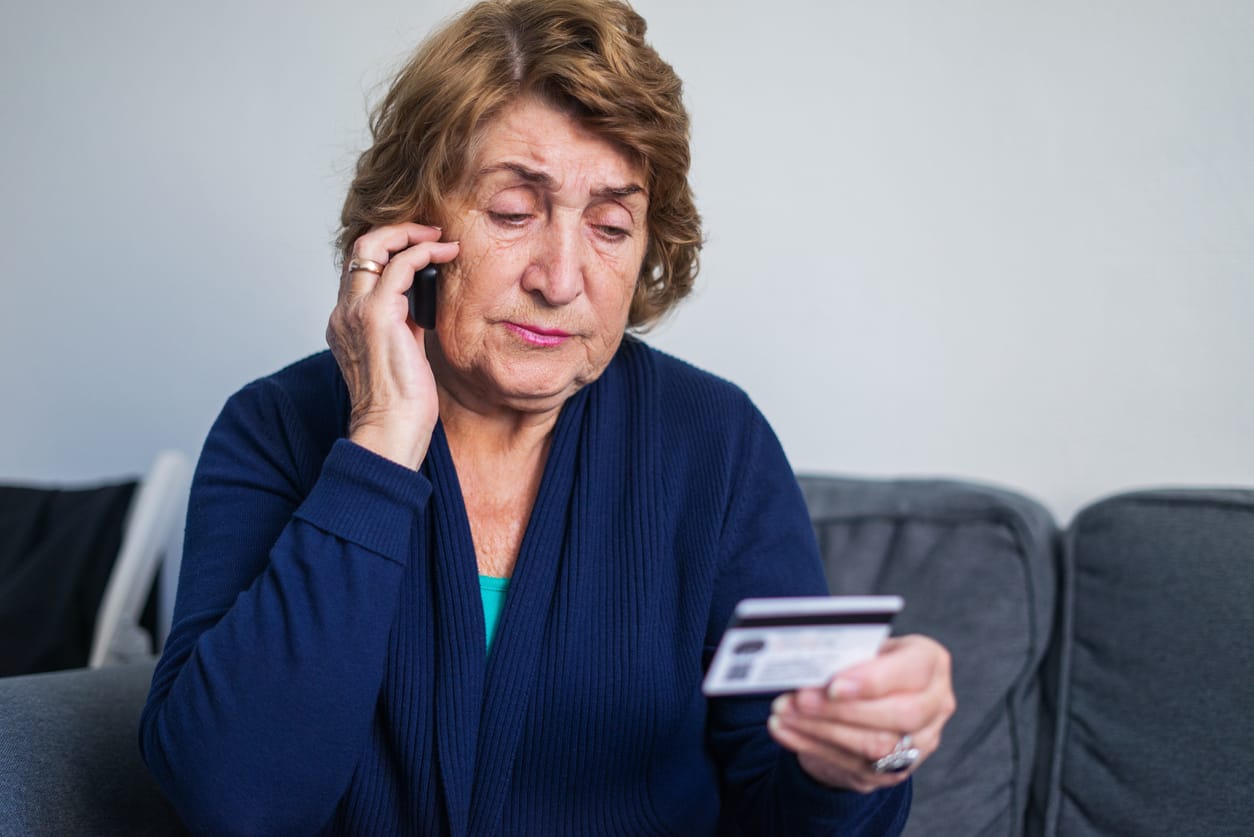 Educating yourself is the best way to keep protected from scammers, who prey on the vulnerability of the older generation. While you might think the majority of scams happen online these days, lots of con artists will approach you the old-fashioned way – door to door, or with a letter or phone call. Here are 7 things you can do to help protect yourself from scams.
1. Talk to Your Family About Scams
As a senior, you are much more trusting than younger generations. You grew up in a time where it wasn't uncommon for handymen to knock on doors looking for work. Or when neighbors used to drop in on each other. It's a great trait, but it does make you more vulnerable to scammers.
Sitting down and talking to younger generations about scammers is a good way to deal with the topic. Ask them how to identify possible scammers, and let them know if you've received any suspicious letters or unwanted knocks at the door.
2. Ask for Proof
If someone calls you asking for your business, make you do not to do business with anyone who can't prove their business name, address or telephone number in writing.  Asking for these details is a good tactic for scaring away scammers.
If you receive a call from a government agency, make sure you ask the agency for a letter. If you receive an email from the bank, make sure you log in from the official webpage or call the bank directly.
3. It's OK to Wait Before Responding
If you doubt or feel strange about a situation, it's ok to hold off responding until you talk to a family member or another caregiver. Anyone who is asking for personal information or bank details is likely to be a scammer. In addition, it's best not to buy services from door to door handymen, and you don't have to immediately respond if you receive a phone call asking for money, charity donations, or to check details for a database. If there is something you are concerned about, ask a family member to investigate it thoroughly before they help you to respond.
4. Practice Delay Tactics
After talking to your family about scammers, they might leave you a little frightened, so it's a good idea to set up some tactics to delay the conversation if you speak to a potential con artist. If you feel pressured when somebody calls, know it's ok to hang up the phone or say something like "I never respond to requests right away," or "I will take time to discuss this with my family."
5. Install a Peephole
Having a peephole on the front door is a great way to help you stay safe. You could even go one step further and install a doorbell with an intercom system. Then, you can see who is at the door and check credentials without having a face to face conversation.
6. Put Yourself on the Do Not Call Registry
By putting yourself on the do not call registry, you'll decrease the number of telemarketing calls you get, but it might not eliminate all of them. You can register your phone number at donotcall.gov, or get assistance by calling 1 (888) 382-1222.
7. Sign Up for Internet Classes
If you're you use the internet it could help to sign up for some classes at the local library or community center. Taking classes will help you gain more confidence and become more adept when using the internet. The more you use the internet, the quicker you'll be able to identify potential scams.