8 Things You Can Do if You Lose Your Job Before You Retire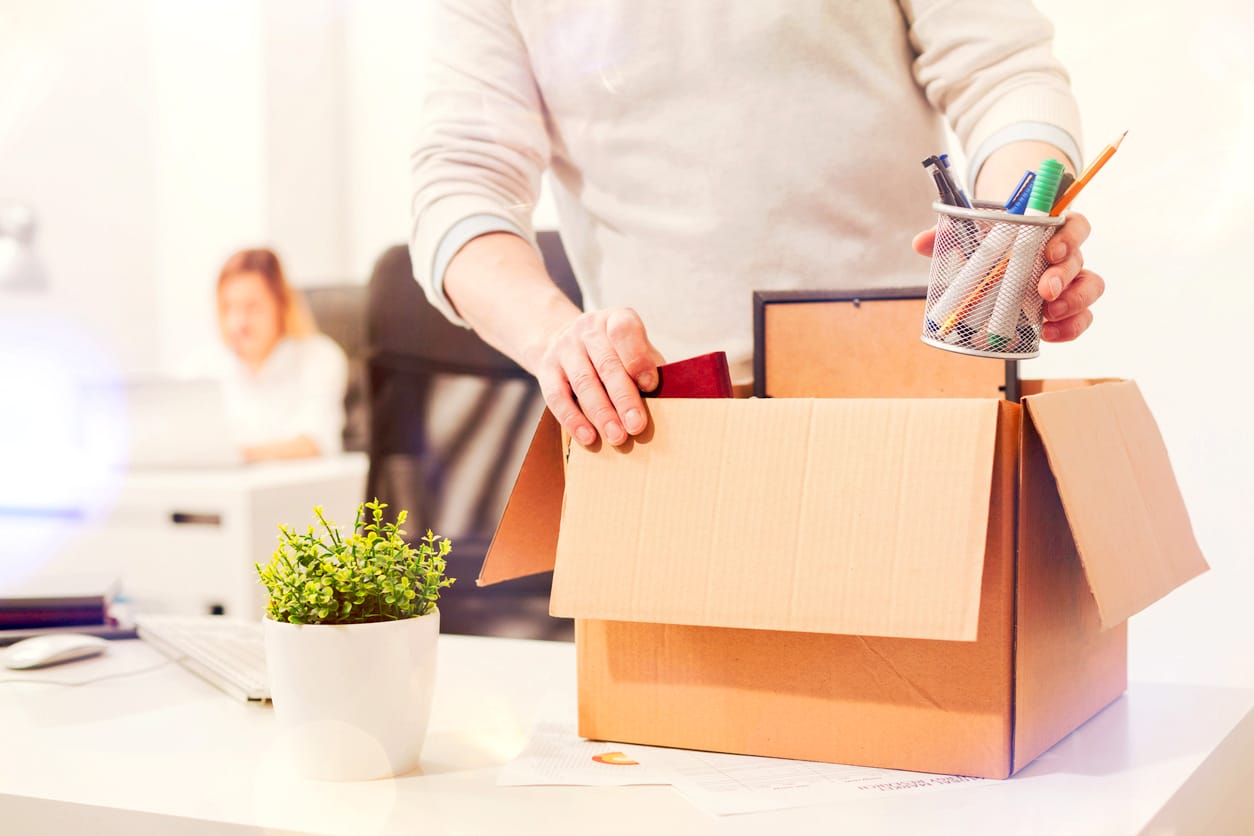 Maybe you had a plan to work until you were 65 – but then, life happened and you found yourself out of work. If you've been laid off before your intended retirement, you might not be sure what to do next. Consider the following questions: Can you retire early? Do you even want to work full time? What jobs are there in your field for those who are 60 or older? While everyone's situation is different, we've outlined some options for older people who find themselves out of work.
1. Look for a New Full-Time Job
It's a little harder for people 50 years old and over to re-join the job market. It's assumed that younger people will have better technical skills, but it's definitely possible for older folks to get a brand-new job. Many companies value older workers for the knowledge and experience they possess.
According to the American Association of Retired Persons (AARP), some great jobs for people over 50 include; accountant, personal trainer, landscaper, and interpreter. However, it can take weeks or months to get the position you want, so make sure you are maintaining an emergency fund that contains at least 3 -6 months' worth of living expenses.
2. Find a Fun Part-Time Job
If you decide that you don't want to work full-time anymore, but aren't fully ready to retire a part-time job could be a perfect fit. That way, you'd still get to bring in a salary. You could try to find a job doing something that you are passionate about. For example, if you're a good talker with a love of history you could become a tour guide, or if you love wine you could get a job working at a boutique wine shop. For more money-making ideas check out 10 Ways to Make Extra Money During Retirement.
3. Seek Consulting Gigs
Even though some companies are hesitant to hire older workers, you can still get hired for your expertise. It's not unheard for older workers to be laid off, then return as a consultant doing similar work. If you want to explore this route, start marketing your services on a contract or as-needed basis. Consulting work can be particularly lucrative and flexible at the same time.
4. Adjust Your Budget
If your income has just changed, you need to adjust your budget so that you don't end up spending your savings. Older people typically have lower expenses, but this doesn't mean that you don't have to make any sacrifices. Begin by tracking all of your spendings to finds areas where you can cut costs. This might include canceling your cable TV subscription or reducing your grocery budget. You might even find that are comfortable with a lower standard of living, allowing you to retire for good.
5. Go Ahead and Retire
Maybe you planned to retire at 63, but you were laid off at 59. Don't worry, as this 4-year gap might actually be smaller than you think, and you might be much closer to your savings goal. Additionally, maybe the amount you decided to retire with was larger than needed, so you could be on track to retire early. It might take a few years of less spending, and other modest adjustments like changing your investment strategy, but it's still doable.
If you do retire early, you might need the help of a financial advisor so you can avoid any penalties or taxes from withdrawing money from your retirement accounts early. To withdraw from your 401k or IRA fee-free, you must be 59½ or older.
6. Check If You Can Collect Social Security
From the age of 62, you can start collecting Social Security benefits. However, your payments won't be as high as if you waited until 67. At 62 years old, you'll be able to receive about 70% of the maximum monthly benefit. The partial benefits are still a decent amount if you want to retire early though.
7. Identify Passive Income Sources
If you don't want to return to the workforce, you might need to get a bit creative in order to make money. It's completely possible to make money without having a real job, as long as you know where to look. Lots of older Americans adjust their investment portfolios to earn money from dividend stocks. Returns are often much higher than the interest you can make from savings at the bank.
Another passive income source is real estate. If you have enough money to invest in a property, you could rent it out and earn money from tenants. If you are a computer savvy senior, you could make money from blogging or hosting videos on YouTube. You'd earn money from advertising long after you'd finished producing the videos. By introducing one of these strategies into your life, you can bring in extra income that doesn't need to stop once you retire.
8. Start a Business
If you've always dreamed of becoming your own boss, getting laid off might be a blessing in disguise. Now seems like the perfect time to take the dive and become an entrepreneur. There are some risks involved with starting a business, but you are hopefully at a point in your life where you've got some savings and fairly low living expenses.
In order to keep your start-up costs low, you don't need to launch a huge business. Instead, it might be something more low-key, like a tutoring business, a handyman company, or selling handmade or edible items.