8 Work-from-Home Jobs for Retirees Who Want to Make Extra Cash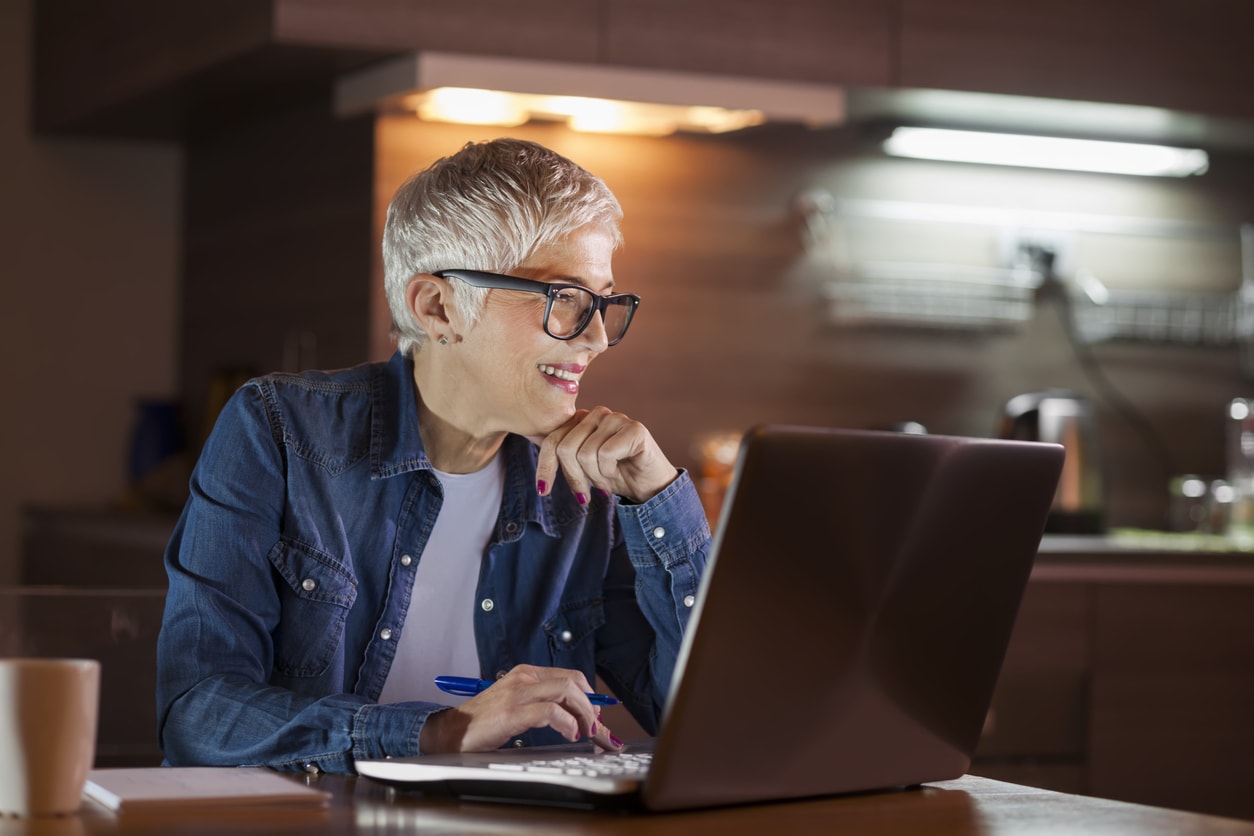 4. Subject Matter Expert
Average Pay: $10 – $15 per accepted answer
Where to Look: Just Answer
As a subject matter expert, you'd answer questions from customers and businesses on a topic that you are extremely knowledgeable about. You will need lots of experience in a particular field to be good for this role.
5. Online Juror
Average Pay: $5 – $50 per case, though some cases pay up to $120
Where to Look: JuryTest, eJury, OnlineVerdict, Resolution Research
To serve as a mock juror, you'll be used to see how cases may fair in the courtroom. You'll hear the testimony, weigh the evidence and render your verdict just like a normal case.
You'll be a good fit for this role if you have a clean record and like giving your opinion.
6. Writer/Editor
Average Pay: $27.45/hourly
Where to Look: FlexJobs, FreelanceWriting.com, Morning Coffee Newsletter
In this job role, you'll be doing anything from proofreading to writing articles for online publications. This field is gigantic, and if you're good there are plenty of opportunities out there.
This will be a great fit for you if you are good with words, have strong grammar skills and can write knowledgeably about a particular subject or two.
7. Website Tester
Average Pay: $3 – $10 per test – tests take roughly 5-20 minutes to complete.
Where to Look: UserTesting.com, TryMYUI.com, UserFeel.com
As a website tester, you'll be viewing various different websites and deciding how user-friendly they are. You'll need good communication, though it's not necessary for you to be a tech pro. This is a great job for people who know what they like and what they don't like and can follow basic instructions.
8. Translator
Average Pay: $15 – $40 per hour
Where to Look: VerbalizeIt, Ubiqus, Telelanguage, American Translators Association
Naturally, this job is only for people who can speak more than one language. As a translator, you'd be translating documents and providing interpretation by video or over the phone.