9 Ways to Cut the Cost of Holiday Shopping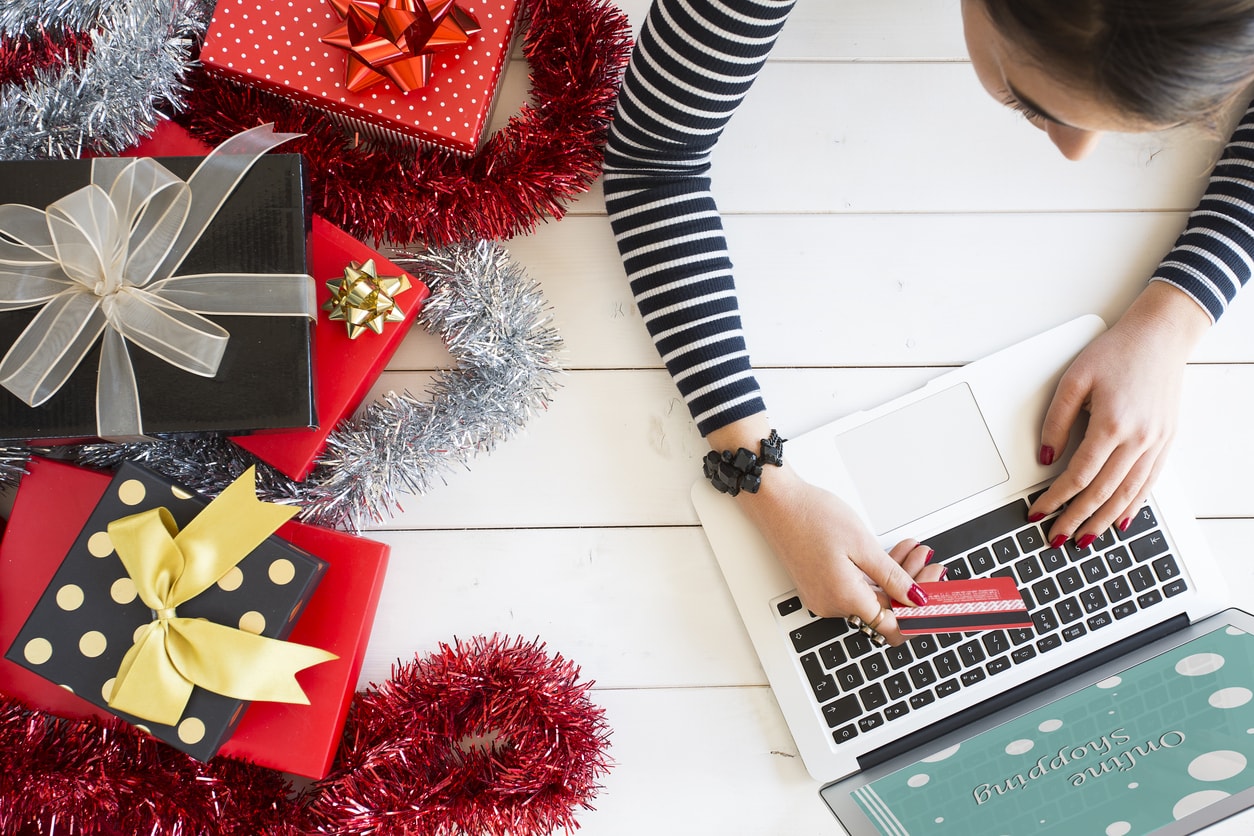 It's just five weeks before Christmas, and whether you love or hate the holiday season there is no denying that it's an expensive time of year. Buying the perfect gift for your family and friends can be a lot of fun, but if you're not careful it can leave you out of pocket. Here, we've got 9 tips and tricks that you can use to cut back on your spending during the holiday season.
1. Purchase or Earn Discounted Retail Gift Cards
Spotted some gifts you'd love to buy for friends and family? Even if they are not on sale, you can still get a discount by using gift cards. Websites like Raise and Cardpool sell gift cards for cheaper than the retail value. After a quick browse of Raise, you can find discounted gift cards for almost every store you shop in. There are also discounted experiences like 25% off golf and trips to the spa.
There are also ways that you can get gift cards for free. By investing some of your time to fill out surveys and watch videos you can earn them for free at Swagbucks. Simply earn points for every small task you do, and then spend your points on discount cards of your choice.
2. Browse Stores and Retailer Websites on 4 Special Days
To get the biggest deals, it pays to know when the best sales are. Even if the local mall is packed and you don't feel like pushing your way through a crowd, you can shop online instead. On these 4 days, almost all retailers will be a put on a sale or promotion:
Black Friday, November 24
Small Business Saturday, November 25
Cyber Monday, November 27
Green Monday, December 11
Some stores will even advertise what kind of deals they will have on particular days beforehand. So, a little research can be helpful. On Black Friday, for example, if you want to buy an Apple product, head to Walmart, Sam's Club or Target instead of your local Apple store.
3. Order Gifts When Retailers Offer Free Shipping
If you're accustomed to leaving your gift shopping a little late, you can take full advantage of Free Shipping Day. This retail holiday falls on December 15 and promises free shipping from 440 participating retailers. It's usually no minimum spend necessary, and everything you order will be delivered by Christmas Eve at the latest.
By shopping on this day you'll be able to get items from all kinds of retailers. From clothing and perfume to pet supplies. Huge retailers Target, Kohl's, and JCPenney will also be taking part. And instead of braving overcrowded stores in person, you can save hours and have all of your shopping done in a few clicks. And if you're shopping at multiple retailers, those free shipping costs make for great savings, too.
4. Shop with a Cash-Back Site
If you're planning to shop online anytime soon then you should know about these websites that offer cash back. If you enter a retailer's website by clicking on it from one of the cashback sites they receive a commission for the referral that they will share with you. The money they'll give you back is called cash back, and there is a different percentage you can claim back at every store.
Currently, on Ebates, you can get 10% back on purchases at Dell computers, 6% back at Kohl's, and hundreds of other discounts. You'll also get a $10 welcome bonus just for signing up. Ibotta is another upcoming site where you can get cashback for buying a specific product. For example, you can get $1.25 cash back on Nestle chocolate. This could be a great place to buy all of those edible Christmas treats.