Trim: Get Back The Money You Paid on Cable & Internet During a Power Outage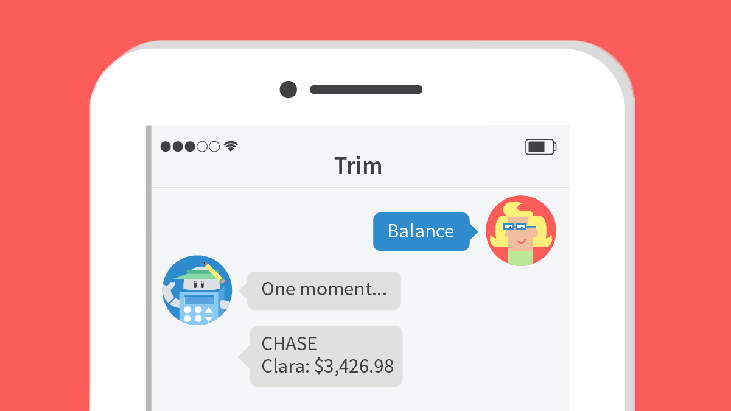 Winter storms, hurricanes, and other issues can cause unexpected power cuts. Full streets and neighborhoods can be left without power for days, even weeks! If that ever happens to you, don't worry about monetary damage. This tool, called Trim, will negotiate your bills down and help you save hundreds on cable and internet you weren't able to use.
Get Your Money Back
You don't have to keep track of your finances 24/7 – there's a tool that can do this for you!
Meet Trim – your free financial adviser. It's a bot that lives in your text messages/Facebook Messenger and negotiates your bills so you'd never have to overpay. Trim works with Comcast, Time Warner, Charter and many other providers and finds the best deals you can possibly snag.
After an outage, simply submit your bill through Trim's website, and email [email protected] to specify the exact refund you'd like to get. You should get your answer in less than 30 minutes.
Trim is free to use, but it'll keep 25% of the amount saved on your bill (the number of benefits makes it totally worth it).
How Much Can You Get from a Power Outage?
Let's say you're paying $106 a month for "pay-TV service". So, that's about $3.53 a day. If the power outage lasts for 10 days, you're basically paying $35.30 for cable you can't even use!
Let Trim negotiate your bill and save $27 with zero effort.
Then, Save Even More!
Paid for subscriptions simply because you forgot to cancel them? Think you're getting ripped off by your cable company? Never again.
Trim analyzes your transactions to find all your recurring subscriptions. No longer need one? Message Trim and it will cancel it for you. It finds you cash back deals, flags refunds for price drops on Amazon and negotiates your cable or internet bills.
Sounds useful? Download Trim and start saving today!
This article is provided by CheapGenius. CheapGenius is an ImproveBudget content partner offering advice and tips on how to save and make extra money. Read the original article on CheapGenius. Copyright 2017.