Win Back Hundreds of Dollars from These 8 Class Action Settlements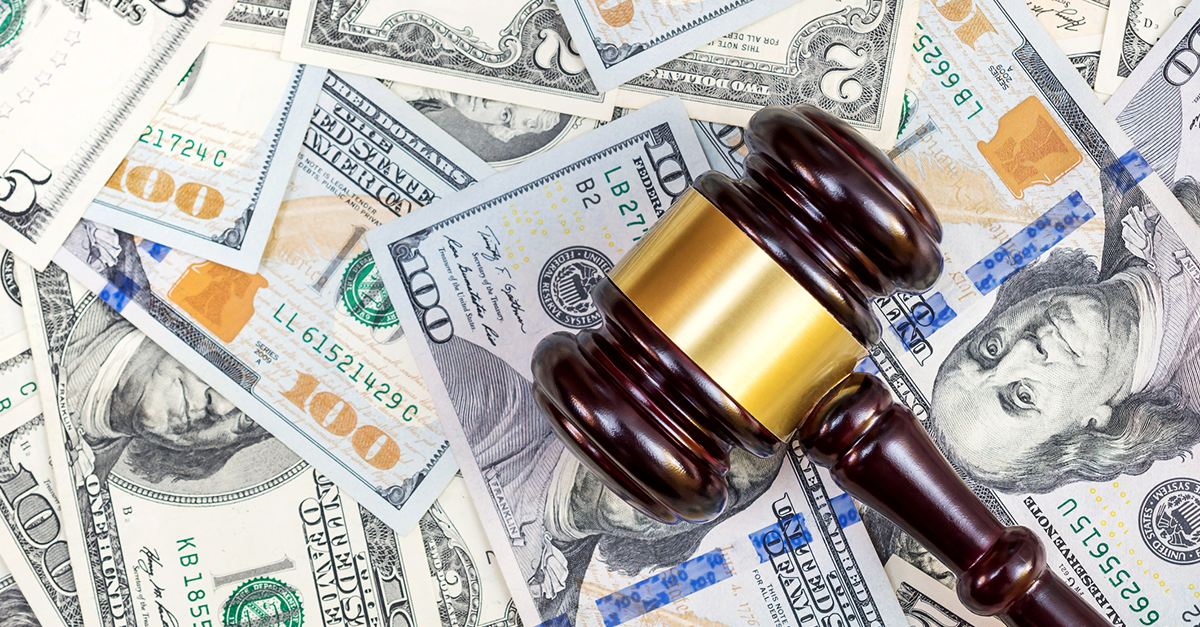 Start the new year right, and by that we mean start this year with a little extra money in your pocket. Didn't apply for the $60 million Western Union settlement? Don't worry, if you qualify for one of these 8, cold-hard-cash could be heading your way. For several settlements, it's as easy as filling out an online form, so make sure you don't miss out. Just grab your reading glasses and study the fine print.
8 Class Action Settlements that Might Owe You Money
If you have ever bought olive oil, a pillow or a PlayStation 3, you could win back your money.
1. MyPillow
If you made a purchase of one or more MyPillow products from MyPillow Inc. during April 26, 2016, through September 25, 2017, you could be in line for a portion of a class-action settlement. The settlement is due to the company's questionable marketing, packaging, and sale of its products.
For each pillow purchased from MyPillow Inc., you can receive $6. You are legible to claim for up to 4 products and receive a total of $24.
Submit your claim before January 23, 2018, to get your cash.
2. Verified Credentials Employee Background Checks
If Verified Credentials Inc. sold a consumer report about you to a potential employer, you could get part of a $1.4 million class-action settlement.
The company hasn't directly admitted that they are in the wrong, but plaintiffs have accused Verified of failing to notify consumers that it had issued a report about them. The company is also accused of failing to make sure each report was up to date and complete.
If your report contained at least one public record, such as a criminal conviction or bankruptcy, this could have affected your ability to get a job without your knowledge. You could be entitled to a payment of between $19.07 and $256, depending on how many people file.
File a claim before March 9, 2018.
3. Neptune Society Telemarketing Calls
Have you received pre-recorded telemarketing calls from Neptune Society without your consent? If so, you could get a portion of a $15 million class-action settlement.
SCI Direct Inc., which does business under the Neptune Society name has been accused of violating the Telephone Consumer Protection Act. This act requires companies to maintain records of consumers who have opted out of receiving calls and honor the do-not-call requests.
Two class action settlements are covered: one is for prerecorded calls from CallFire, since October 16, 2013. The second involves those who received 2 or more calls from SCI within a 12-month period since May 27, 2012. The amount each class member will receive depends on how many claims are received.
File a claim by February 13, 2018.
4. Safeway Select Extra Virgin Olive Oil
Safeway hasn't admitted to any wrongdoing, but the supermarket chain has agreed to settle a class-action lawsuit. Allegedly, Safeway Select olive oils don't meet the handling and bottling requirements of "extra virgin" olive oil.
The settlement is split into two different classes. The class for extra virgin olive oil covers those who bought a Safeway Select extra virgin olive oil product between May 23, 2010, and December 16, 2016.
The pure or extra light olive oil settlement covers those who bought a Safeway Select pure olive oil or Safeway Select extra light flavor olive oil product between Jan. 1, 2012 and July 31, 2015. If you've been buying Safeway's olive oils, your settlement could vary from 25 cents cash to a $1.50 voucher.
5. Monitronics Do-Not-Call Registry Violations
Have you been called by Monitronics or somebody on behalf of Monitronics since May 18, 2007? If so,  you could get your hands on part of a $28 million class-action settlement.
The company has been accused of using an artificial pre-recorded voice or an automatic dialing system to call numbers on the national do-not-call registry. Monitronics has denied any foul play, but the company has agreed to the settlement to avoid more court cases.
Class members can receive $15 – $25 depending on the number of claims filed.
Submit your claim before February 20, 2018.
6. PlayStation 3 Other Operating System
The court has settled on a new agreement that is offering class members more money and easier terms to claim a portion of PlayStations settlement.
Allegedly, Sony distributed a firmware update that disabled the original PS3's ability to run alternative operating systems. Issued on April 1, 2010, the firmware was designed to disable other OS' functions. If gamers decided not to install the new firmware, they lost the ability to play new PlayStation 3 games, watch Blu-Ray as well as use the PlayStation Network.
In addition, the settlement covers consumers who purchased an original model PlayStation 3 between November 1, 2006, and April 1, 2006. Class members will receive up to $65, though the exact amount depends on the number of claims received.
File your claim before April 15, 2018.
7. Dish Network Unwanted Calls
Dish Network is another company on this list whose been calling numbers on the national do-not-call list. If you received a call from the Dish Network between May 11, 2010, and August 1, 2011, you could receive up to $1,200 per call.
According to the lawsuit, over 51,000 calls were made to 18,066 phone numbers on the do-not-call list during this period.
To find out if your phone number is covered by this lawsuit and file a claim, click here. The deadline to submit is March 7, 2018.
8. CenturyLink Pure Broadband Internet Package (Missouri Only)
If you bought a Pure Broadband internet package from Missouri CenturyLink between December 3, 2007, and July 31, 2017, you could be entitled to a portion of a $7.5 million class-action settlement.
As part of your bundle, you would have purchased a limited-use phone line that came with surcharges. These surcharges include the nationwide Universal Fund Surcharge, a Missouri Universal Service Fund Surcharge, a 911 Surcharge as well as a Missouri Relay Surcharge. This package violated the Missouri Merchandising Practices Act.
File your claim by March 8, 2018.
This article is provided by CheapGenius. CheapGenius is an ImproveBudget content partner offering advice and tips on how to save and make extra money. Read the original article on CheapGenius. Copyright 2018.