15 Discounts Seniors Get Only If They Know
9. Take a Trip to the Movies
AMC Theatres, Regal Cinemas, Alamo Drafthouse Cinemas & CineMagic
It's lovely to visit the cinema every so often. Lots of theaters offer a senior discount too. AMC Theaters offer a generous 30% discount to over 60s. While Regal Cinemas are going one better and will give you 35% off if you are 60 and over. With the money you're saving you can treat the grandchildren and get a bag of candies to eat while you all enjoy the movie.
Georgia Theatre Company offer varying senior discounts, depending on location and showtime, so be sure to visit their website for more information. If you're over 60, you can get into weekday shows before 2pm for $6 at Alamo Drafthouse Cinemas, get $1 or $2 off at B&B Theatres and $2 off all evening shows at Celebration Cinemas. Fridley Theatres offer a Bargain Day every Tuesday for all ages – why not take the grandkids?
And at Marcus Theatres seniors can watch matinees for just $5 on Fridays before 5:30 p.m. Showcase Cinemas offer discounted ticket price on Senior Wednesdays at all locations (except Showcase Superlux), and various discounts for popcorn and a soda. If you're over 65, you can get a discount of between 10%-25% off your ticket price at CineMagic.
10. Visit Amusement Parks
Busch Gardens, SeaWorld Orlando, Disney Land & Dollywood
If you're up for an adventure, you can use your discount at theme parks too. While your days of riding the rollercoaster might be over, there are still some other great attractions on offer.
Senior Pass Members at Busch Gardens in Tampa will get various discount offers all year round and SeaWorld Orlando will give you a $3 discount if you are over 50. Legoland Florida gives seniors a $7 discount on entrance.
King's Island offers seniors over the age of 62 various discounts as well You can also get a senior discount on one-day tickets and seasonal packages at Dolly Parton's Tennessee-based park, Dollywood, that includes activities for all of the family.
11. Tour National Parks
Yosemite, Yellowstone, The Grand Canyon, Zion, The Everglades & More
With this amazing perk, over 62s can use their age advantage to score a serious discount at America's National Parks.
It's time to tour Yellowstone, senior citizens, you can get an annual pass for just $20 and a lifetime pass for $80. This pass gives seniors access to all 2,000 federal recreation sites, including National Forests and grasslands. 
The cost of the pass covers your entrance-fee, camping, usage fees for a driver and all passengers. You can take the grandkids camping for free whenever you like. Enjoy wildlife, gorgeous scenery and some well-earned peace and quiet.
12. Public Transport
Amtrak, Trailways, Greyhound, National Rent A Car
This one is no secret. Many bus and train operators offer discounts for seniors. Rail service, Amtrak will give over 65s a 10% discount on tickets, and Greyhound will save you 5%. 65-years old and over can score 10% with Trailways.
Sixt automatically applies a discount if you book online. And Hertz offers exclusive car deals for those over the age of 50.
Keep in mind that some discounts may vary and can change without notice.
13. Talk on the Phone
Mobile phones are for senior citizens too, and you'd bet you can get a good deal on one, too.
Keep in mind that discounts may vary and change without notice.
AT&T – plan for over 65s that costs $29.99 per month. You'll get 200 anytime minutes, and 500 for evenings and weekends.
GreatCall – a senior plan for $14.99. However they do have various additional fees, so expect to pay a little bit more. The plan offers health and safety tools, which include 24/7 access to urgent care, medication and refill reminders, daily automated calls to check in with you and much more. This plan works best with a Jitterbug phone, which is especially easy and comfortable to use.
T-Mobile – plan for $60 a month for seniors 55+, which gives you 2 lines with unlimited talk, text and LTE data.
Verizon Nationwide – 65 Plus Plan where you can get a plan for $29.99 that includes 200 minutes and unlimited text messaging, it also comes with 2GB of internet so you can browse your favorite websites from your phone. Keep in mind, however, that this plan is not available for new Verizon customers.
Consumer Cellular – plan that includes unlimited talk for $30.
There are plenty of cell phone plans available for seniors, you just need to pick the one that fits your need.
14. Flight Discounts
Southwest Airlines, United Airlines, Silver Wings Plus
If you are thinking of traveling somewhere further from home you might need to know that you can get senior discounts from airlines too. Southwest Airlines will charge retirees at cheaper senior rates, just show proof of age when you are booking.
United Airlines will also give a senior discount to those aged 65 and over and you can save even more if you are part of the Silver Wings Plus program. Continental also offer senior discounts on select routes, and you can get senior fares from American Airlines if you contact them by phone.
15. Get Creative
Michaels, Joann
If you have a lot of time on your hands, you might like to keep them busy by getting creative. Whether it's painting with your grandkids, making some festive decorations or maybe knitting a pair of mittens for your loved ones hobby shops have you covered.
Major hobby chain Michael's have up to 10% exclusive discounts for senior citizens or even more off of crafting materials. Joann has specific Senior Days where senior citizens aged 55 and older receive a 20% discount off of their total purchase.
Bonus: Visit a Museum
Natural History Museum, Museum of Science and Industry, Metropolitan Museum of Art
Museums are a great way to spend time with your loved ones, so why not get discounts on those museum tickets. Most museums offer reduced ticket prices for senior citizens, for example Natural History Museum of Los Angeles offers a 25% discount for senior citizens.
Also, many museums in the U.S. have Free Admission Days, where citizens can enjoy the exhibitions for free. It is best to plan in advance and check the particular museum's website for senior discounts. Also, there is always an option of calling the museum administration if you have any unanswered questions.
Bonus offer: Claim your FREE investment starter kit from a Silicon Valley insider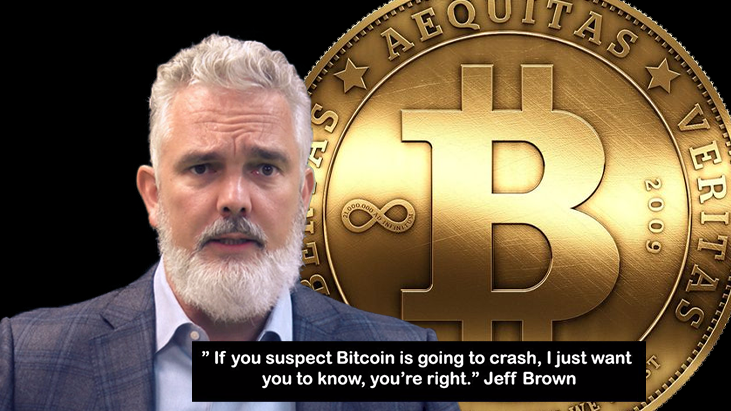 Would you like to profit from the biggest tech breakthroughs since the dawn of the internet? Learn the #1 investment idea in Silicon Valley right now. Seniors can get a 50% Discount On a 1-Year Subcription To The Silicon Valley Insider Circle. It will help you to take a full advantage of the unprecedented boom unfolding in cryptocurrency and blockchain technology right now.
Put yourself ahead of the curve on major new tech trends unfolding right now. You'll get a complete investment starter kit, so you can start profiting from this opportunity immediately. It will be yours to keep FREE, even if you cancel.
That's it! Don't forget to take advantage of these two Senior discounts:
Thank you for reading! If you liked the article, please share it with your friends and subscribe to our e-mail newsletter(you can do that at the top right corner of this article). We will send you our best articles not more than once a week(we don't like getting too many emails too). And don't forget to save money on your car insurance or mortgage:
Car Insurance Discount. Click here to save $500+ on car insurance!
Mortgage Discount. Click here to save $3,500 on your mortgage each year!
Liked this article? Subscribe to our newsletter for more: